10 novembre 2009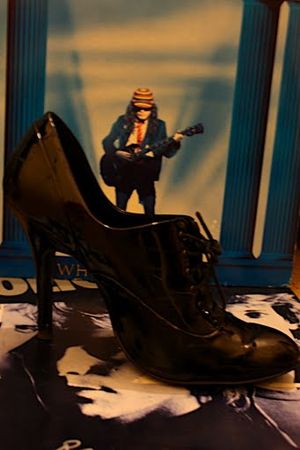 Hier j'ai balancé 2 paires de chaussures... Drame? Sacrilege? Non !! Elles etaient pourries et avaient bien vecue. Petit détail, il s'agissait de 2 paires de ballerines. Détail numero 2, c'etait mes SEULES paires de chaussures plates (hors unepaire de converses défoncées dont je ne me séparerais pas meme sous la torture et une paire de bottes).
Bref je suis officiellement une anti-plat... Et j'assume !!! Je trouve la vie plus belle 10 cm plus haut:
Dans le métro, je ne suis plus à "hauteur d'aisselles" et je peux respirer, même en plein été, un air beaucoup plus pur
De mon mirador je repère plus facilement mes proies (d'autres paires de chaussures évidemment), pratique pour sniper la dernière paire en 37
J'adopte spontanément une démarche plus élégante, port de tête altier, et quand je monte les marches du métro j'ai l'impression de monter les marches à Cannes (les flashs des photographes en moins)
Ca transforme même la tenue la plus simple en tenue glamourissime
Cendrillon elle a pas perdu sa converse si je me souviens bien...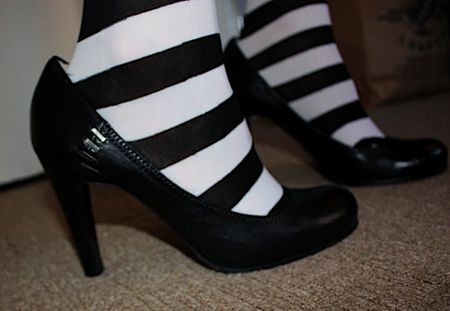 Yesterday I have thrown out 2 pairs of shoes… Drama? Sacrilege? NO!!! They were done, and had quiet life. One quick thing: it was flat shoes. Quick thing number 2, it was my ONLY flat shoes (except some waisted Converses but I would never give them away, even under torture, and some boots).
In short, I am officially an against-flats (or pro heels…). And I don't have any problem with that!! I found life better with a few more inches
In the subway, I am not at the "underarm height" so I can breathe, even during summer, an much cleaner air ;)
From my mirador I can target my preys much more easily (other shoes of course), quiet useful to snipe the last pair in 4
I instinctively adopt a much elegant walk, head high, and when I walk up the stairs in the subway, I feel like I am walking up the stairs in Cannes (the flashes of photographers less)
It gives the simplest outfit a "glamourissime" touch
And if I remember correctly, Cinderella didn't lost some sneakers...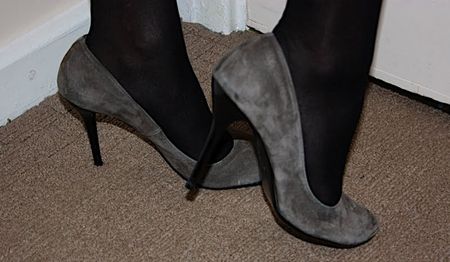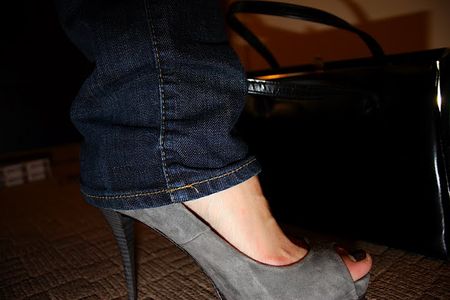 De haut en bas: Richelieues Zara, Escarpins Marc by Marc Jacobs, Escarpins Osmose, Low boots Zara, Peep toes Zara, escarpins Zara
For Top to bottom: Zara, Marc by Marc Jacobs, Osmose, and low boots, peep toes and pumps Zara
Commentaires sur Plus belle la vie à 10cm de hauteur