04 novembre 2009
Est ce à cause de la pleine lune ? j'ai des bouffées d'Halloween qui remontent... Ca plus le fait que j'ai pas réussi à fermer l'oeil de la nuit (merci la pleine lune!), en m'habillant ce matin j'avais 2 imperatifs
Pouvoir mettre mes collants Beetlejuice
Quelque chose de simple, pas trop compliqué
Et... TADAM !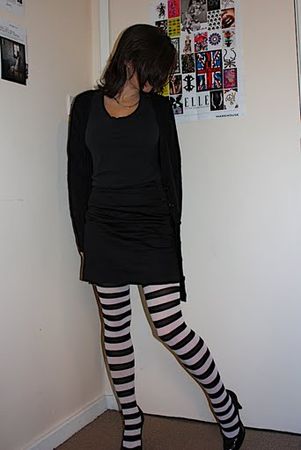 Is it because of the full moon? I feel like I'm breathing the Halloween spirit again... Also I couldn't sleep last night (thanks to the full moon), so when I dressed up this morning, I wanted only 2 things
To wear my beetlejuice tights
something easy, not complicated
and... TADAM !!!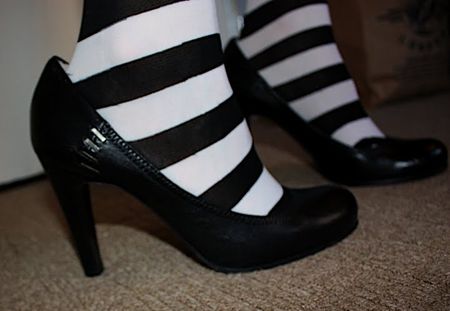 T-shirt Sud Express, Gilet Oversized H&M, Jupe et collants Asos, Escarpins Marc by Marc Jacobs / T-shirt Sud Express, Oversized Cardigan H&M, Skirt and tights Asos, Pumps Marc by Marc Jacobs
Commentaires sur Beetlejuice